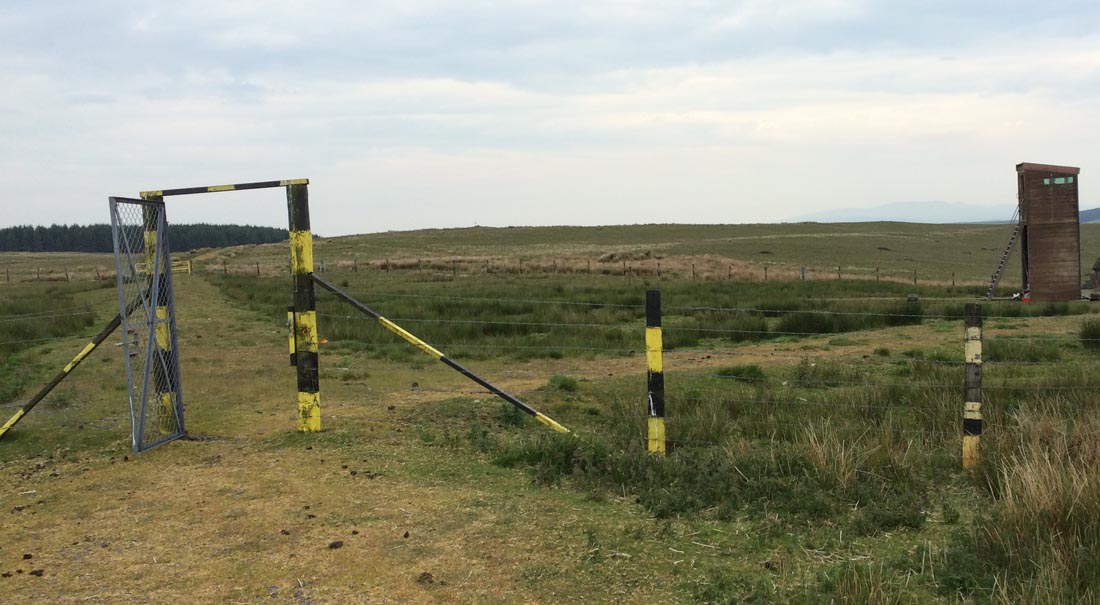 ANTI-TANK MISSILES
In order to share this publicly i have kept certain details as generic as possible, except for the recording equipment of course!
This session happened towards the end of the Gears of War: Ultimate Edition dev cycle, but i just managed to get some of this material in for the smoke grenade sound design.
Earlier this year I got the chance to record some Anti-Tank Missiles for Splash Damage's weapons audio library.  I've posted a few videos about previous weapons recording sessions for Splash Damage, which were all amazing, but doing Anti-Tank Missiles was something else!
Here are some example recordings in the video below…
Things to note, while the DPA 4060 pair of omni mics pick up the ambience of the environment wonderfully they don't handle the wind too well, however they did get plenty of bass from the distant explosion.
In some of the recordings you can hear some debris from the launch of the missile, this might sound like recording artefacts but these are specific parts of the casing which are designed to disintegrate on launch.
High SPL shotgun mics sound great on this type of material, as they do on other weapons.
The Olympus LS5 (and other LS series recorders) is dirt cheap and sounds great on pretty much everything it get's used for as long as you have a decent 3rd party windshield.
The DPA 4062 on the shooter's lapel sounds fucking awesome, you can clearly hear the trigger, then the missile detach, and then the launch.
Franken-mic setup on the left with the NTG3 and MKH416, the 8040 is in the centre of the picture just to the edge of the firing bay.  The blacked out areas are the missiles,  i was asked not to disclose what they were.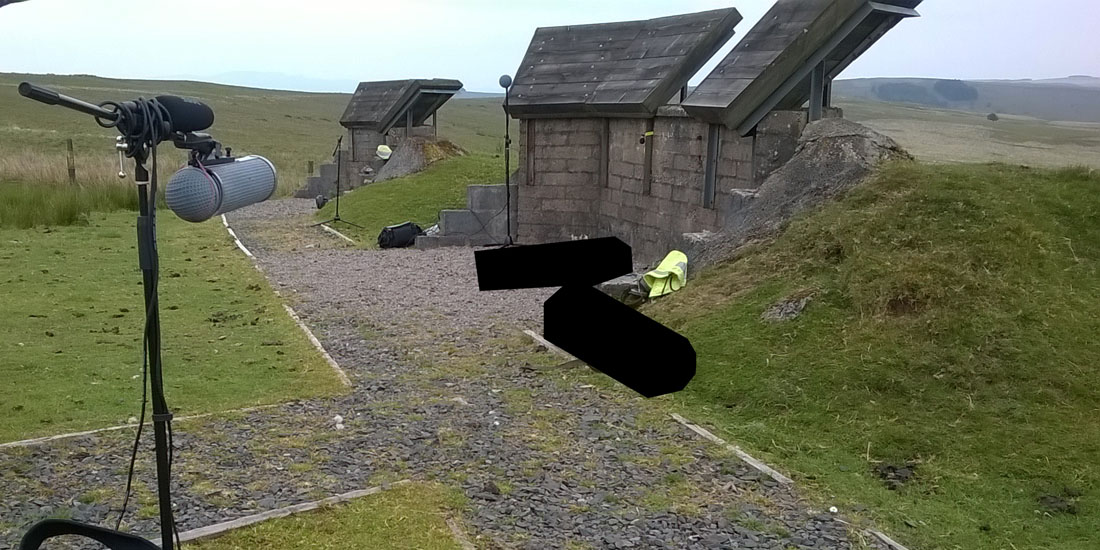 DPA 4060 pair clipped to the sides of the recording bag, using the SD Mixpre D as the preamps then going line-in to the H4N bypasses the preamps of the Zoom.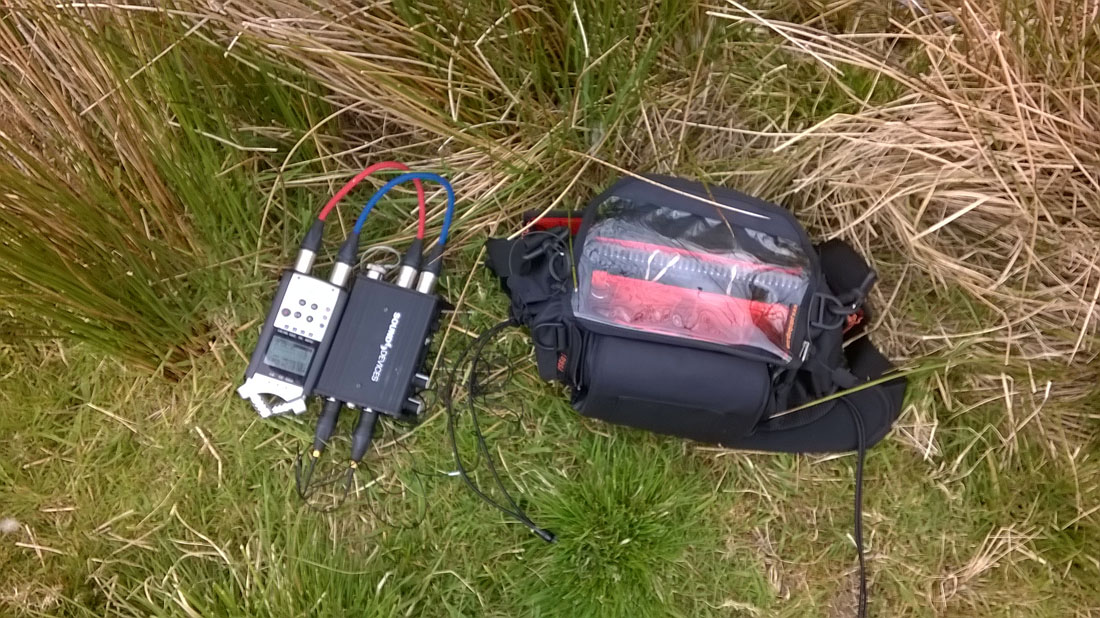 The DPA4062 stuck on the firing bay before being attached to the shooters lapel.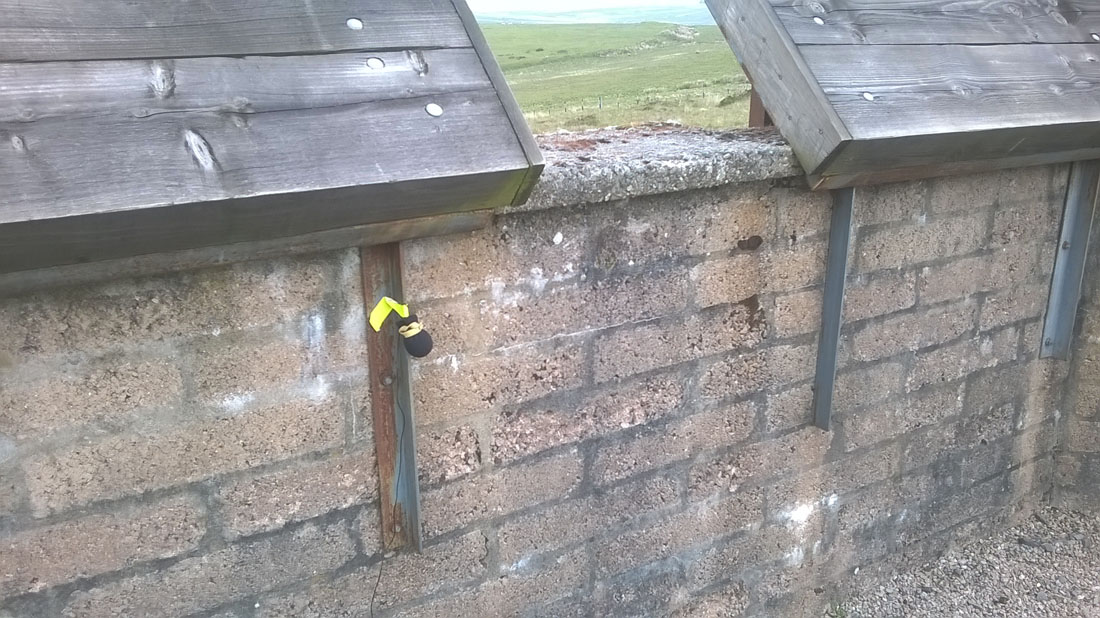 Huge thanks to the people who helped make this session happen, particularly Ed Stern who got proper stuck in with the audio gear and did a cracking job!